New Lexus SUVs
It goes without saying that Lexus SUVs are in a class of their own. These elegant, sophisticated models combine unparalleled craftsmanship with technological advancement, resulting in a range of vehicles that are perfect for Connecticut Lexus fans. Here at our Lexus dealership near Farmington, locals can stop by to take a Lexus test-drive and discover firsthand just what makes these new SUVs so special. We encourage everybody to sample the new Lexus SUV lineup and find their favorite model today.
2023 Lexus UX Hybrid
in Connecticut
The 2023 Lexus UX Hybrid opens the Lexus SUV range. The UX Hybrid blends an electrified powertrain with the traditional Lexus amenities, resulting in a vehicle that is that at once cutting-edge and familiar. If you're considering fuel-efficient SUVs in Connecticut that are exceedingly luxurious, buy a new UX Hybrid today.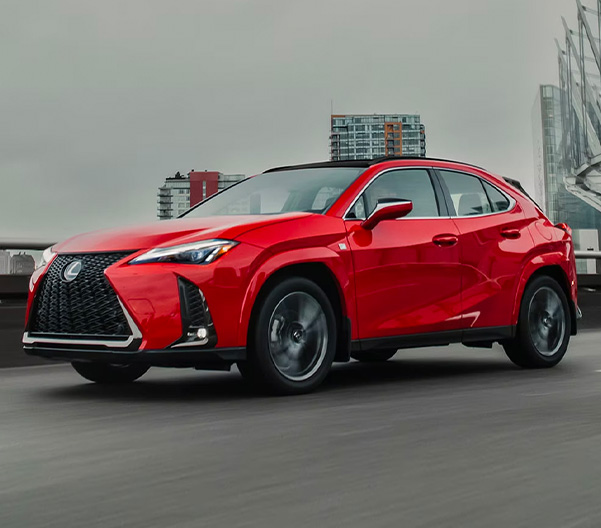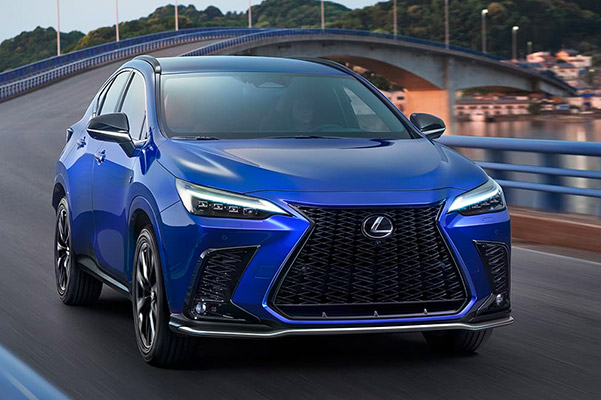 2023 Lexus NX for Sale
near Me
Have you taken a 2023 Lexus NX test-drive yet? If not, call our nearby Lexus dealer to schedule your viewing. This SUV offers a variety of exciting options that you'll need to sample for yourself, including available hybrid and plug-in hybrid variants. The NX specs across all models are equally impressive, as are the available NX interior features. Stop by today to find your perfect match.
2023 Lexus RX
near Farmington, CT
The 2023 Lexus RX changes help elevate this new SUV even more than ever. The 2023 RX redesign brings with it an excellent array of features and performance, and we think you'll love the 2023 Lexus RX specs. As a mainstay of the Lexus SUV lineup, the RX continues to brandish the torch for quality, performance, style and technology. Reserve or pre-order a 2023 Lexus RX near Farmington today.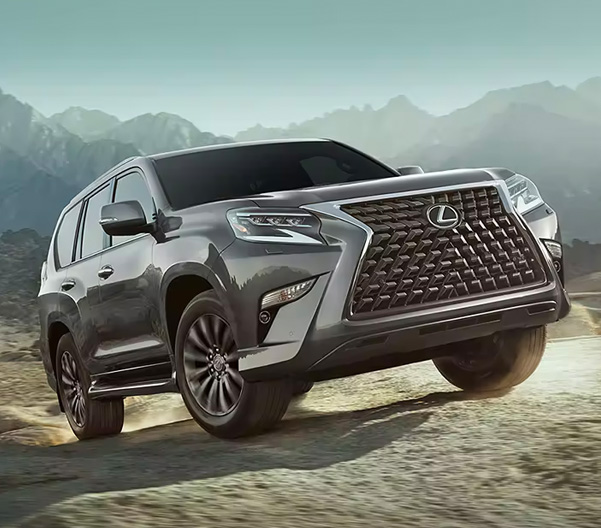 2023 Lexus GX
for Sale in East Hartford, CT
What does an off-road Lexus SUV look like? The 2023 Lexus GX. Hiding underneath the handsome Lexus GX exterior design is some of the most proven hardware available in a new Lexus SUV, such as genuine four-wheel drive and a proven Lexus GX engine. It's clear from one test-drive that the 2023 Lexus GX specs are just as impressive in real life as they are on paper, so arrange your viewing of this popular SUV today.
2023 Lexus LX
near Me
Icons like the 2023 Lexus LX aren't born -- they are forged over time, created only through constant innovation and tireless engineering excellence. The Lexus LX specs prove this, as this SUV's go-anywhere nature is the direct result of the brand's extensive off-road knowhow. Today, the new LX isn't just popular among Connecticut Lexus fans but among drivers nationwide, and you can buy an LX knowing this SUV was built to withstand anything you can throw its way. Review your LX custom order and reservation options with our CT Lexus dealership today.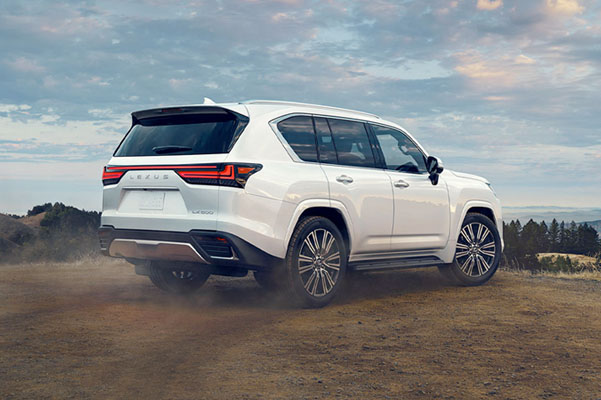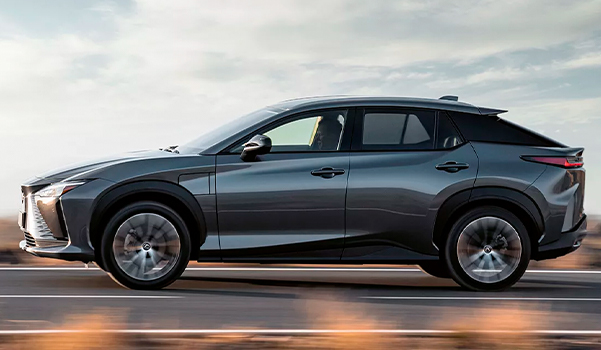 2023 Lexus RZ 450e
near Farmington, CT
Are you looking for an electric Lexus SUV? Check out the 2023 Lexus RZ 450e. This model features everything drivers love about Lexus SUVs, but takes things one step further with an exciting all-electric powertrain. Between the Lexus RZ 450e charge times and its available colors and interior features, this Lexus EV is nothing short of impressive. We encourage anyone ready to buy an electric Lexus SUV in East Hartford to visit our showroom and review the RZ 450e specs in detail.
If you're ready to buy a new Lexus in Connecticut, contact Hoffman Lexus today. Our team looks forward to helping you find the perfect new Lexus in East Hartford.